The Next Service - Your Trusted Partner for Repair Solutions
Step into a world of unrivaled home comfort as you embark on a journey with The Next Service. Since our inception in 2009, we have been on a mission to revolutionize the way you experience comfort in your own abode. We are not just a repair company; we are the architects of tranquility, the masters of seamless functionality, and the artists who weave harmony into the fabric of your home.
Nestled in the heart of San Antonio, Hill Country, Boerne, and Kerrville, we have become an integral part of these vibrant communities. Our reputation for excellence precedes us, as homeowners and businesses alike have come to rely on our expertise, professionalism, and unwavering commitment to delivering exceptional service. Whether you reside in the lively streets of San Antonio, amidst the breathtaking landscapes of Hill Country, or in the close-knit communities of Boerne and Kerrville, we bring our unparalleled skills and passion to your doorstep.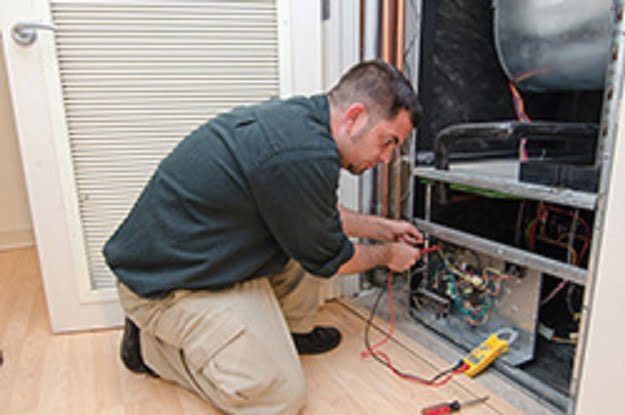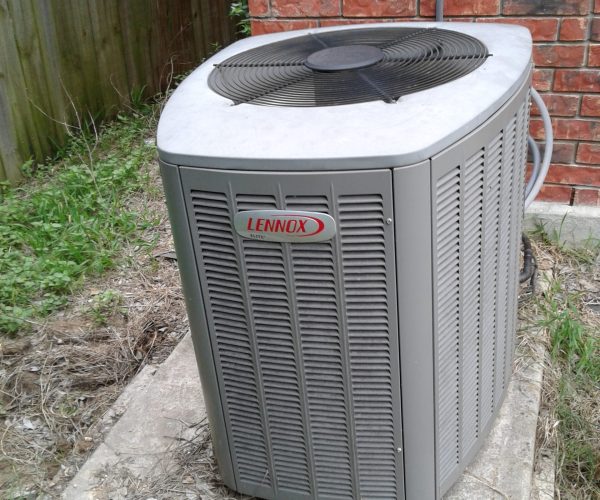 As the years have unfolded, our team of skilled technicians has honed their craft, staying ahead of the curve with the latest technological advancements. We have tirelessly expanded our knowledge and expertise, perfecting the art of repair to cater to a wide range of appliances, including heaters, furnaces, air conditioning units, refrigerators, ovens, washers, stoves, and dryers. From small households to bustling commercial spaces, we understand the significance of each appliance and its vital role in creating a haven of comfort.
At The Next Service, we don't just fix appliances – we build lasting relationships. We understand that the true measure of success lies in your satisfaction, and we are committed to exceeding your expectations. With transparent communication, prompt responses, and reliable and timely service, we have forged a bond of trust with our customers, becoming your trusted partner in all matters of home comfort.
Heater and Furnace Repair - Keeping You Warm and Cozy
When the winter chill sets in, your heater and furnace become the unsung heroes of your home, providing much-needed warmth and comfort. At The Next Service, a trusted name in the industry, we understand the importance of a reliable heating system in creating a cozy haven for you and your loved ones. That's why we proudly offer comprehensive heater and furnace repair services in cities including San Antonio, Hill Country, Boerne, and Kerrville. We are dedicated to ensuring that your home remains warm and inviting even on the coldest of days.
Our team of experienced technicians specializes in the intricate workings of heaters and furnaces, ranging from traditional gas and electric furnaces to modern heat pump systems. With over a decade of experience in the field, we have the knowledge and expertise to diagnose and repair a wide range of heating issues, restoring optimal performance and efficiency to your heating system.
If your heater or furnace is blowing cold air, cycling irregularly, producing strange noises, or experiencing frequent breakdowns, our skilled technicians will promptly assess the situation and implement the necessary repairs. We understand the urgency of heater and furnace repairs, especially during the frigid winter months, and we prioritize timely service to restore your warmth and comfort as quickly as possible.
With meticulous attention to detail and a commitment to excellence, we not only address the immediate issue but also perform comprehensive inspections to identify any underlying problems. Our goal is to provide long-lasting solutions that enhance the reliability and efficiency of your heating system while minimizing the risk of future breakdowns. Your comfort and satisfaction are our top priorities. When you choose The Next Service for your heater and furnace repair needs, you can expect transparent communication, honest assessments, and exceptional service from start to finish. We take pride in being your trusted partner in maintaining a warm and cozy home, no matter how harsh the winter weather may be.
Don't let a malfunctioning heater or furnace leave you shivering in the cold. Contact The Next Service today, and let our skilled technicians restore the warmth and comfort you deserve in your home. With our expertise in heater and furnace repair and a commitment to your satisfaction, we'll ensure that you can enjoy the cozy haven you deserve throughout the winter season and beyond. Trust us to keep you warm and cozy when it matters most.
Our Commitment to Excellence
At The Next Service, excellence is not just a goal, it's our foundation. With years of experience in the field, we have honed our skills to perfection, staying ahead of the curve with the latest advancements in appliance technology. Our team comprises passionate professionals who are committed to providing exceptional service and ensuring your complete satisfaction.
The Art of Repairing
Repairing appliances is an art that requires expertise, precision, and a deep understanding of these intricate systems. Our technicians are not just repair specialists; they are artists who can delicately diagnose and mend any issue that may arise. From the moment you reach out to us, we embark on a journey to restore the optimal performance of your appliances, paying meticulous attention to every detail along the way.
A Symphony of Solutions
No matter the make, model, or complexity of your appliances, we have a symphony of solutions waiting to harmonize with your needs. From addressing cooling issues and electrical malfunctions in your air conditioning unit to tackling faulty compressors and leaks in your refrigerator, oven, washer, stove, or dryer, our team possesses the technical prowess and the right tools to restore the functionality of your appliances. We believe in efficient and long-lasting solutions that not only fix the immediate problem but also fortify your appliances against future troubles.
Reliable and Timely Service
We understand that when your appliances falter, time is of the essence. A malfunctioning air conditioner during a heatwave, an out-of-order heating system during harsh winters, a refrigerator on the brink of spoiling your groceries, an oven that refuses to heat up – these are urgent matters that require prompt attention. When you entrust us with your appliances, we prioritize your comfort and convenience. Our dedicated technicians respond promptly to your service requests, swiftly diagnosing the issue and providing you with an honest assessment. We believe in transparent communication, ensuring that you are fully informed throughout the repair process, from the initial inspection to the final tweak.
Prevention is Better Than Cure
While we excel in appliance repairs, we also understand the importance of preventive measures. Regular maintenance is the key to preventing minor hiccups from turning into major breakdowns. Our comprehensive maintenance services offer you peace of mind as our meticulous technicians inspect, clean, and fine-tune your appliances, ensuring their optimal performance. With our expert care, you can rest easy, knowing that your appliances are ready to serve you reliably and efficiently.
Your Trusted Partner
When it comes to appliance repair, we are more than just a service provider – we are your trusted partner. Our mission is not only to repair your appliances but also to ensure your utmost satisfaction. Whether it's your air conditioning unit, heater, refrigerator, oven, washer, stove, or dryer, we are here to provide you with reliable solutions that restore comfort, convenience, and peace of mind to your home.
Welcome to a world where your home comfort is our priority and where we work tirelessly to restore harmony and functionality to your appliances. Join us on this journey and experience the difference of having The Next Service as your trusted partner. Contact us today, and let us elevate your home comfort to new heights.